» Members Online: 150
0 members and 150 guests
No Members online
Most users ever online was 4,508, 06-12-2015 at 09:23 AM.
» Latest Posts
Good King Trump
Last post by
Kamilah Hauptmann
2,518 Replies, 171,950 Views
Countdown from one million...
Last post by
ceptimus
167,169 Replies, 12,091,398 Views
So...what'd I miss?
Last post by
ZEZOZE
38 Replies, 584 Views
Republicans suck
Last post by
Stephen Maturin
31 Replies, 3,063 Views
More cute (overload!)
Last post by
JoeP
3,804 Replies, 499,488 Views
Miscellany
Last post by
JoeP
17,904 Replies, 1,688,203 Views
Welcome to the Freethought Forum
The lofty high Renaissance and marked mannerism. The heavy and ornate Baroque era, followed by the gentle Rococo. Harsh neo-classicism, rich romanticism, lush naturalism, stern realism, blurred impressionism. Heady surrealism, blockish cubism, postwar Dada, pointy-cornered art deco and cookie cutter Bauhaus. Let us skip the dreariness of the past half century and arrive finally at
FF Style
.
» FF News Feed
The Wild Boars football team v. the Tham Luang cave
Jul 07, 2018 - 11:23 PM - by JoeP
Why don't we have a thread on this? Why aren't we talking about this? I'm sure you all know about it. (Unless it's foreign news and thus doesn't get into the US.) Not the World Cup, and not in Luxembourg.

The kids trapped in the Tham Luang cave are members of a football club called the Wild Boars. They went to the cave as an outing with their coach to celebrate one of the boys' 16th birthday. It looks like they went in, left bikes and belongings near the entrance and then went exploring - but were cut off by a sudden rainfall flooding parts of the passage.

Then they were trapped inside for 9 days before divers* discovered their location (the search started within hours of them going in) on 2 July. They'd been in the dark obviously, and didn't really know how long they'd been there.

Now the problem is to get out they'll have to learn to dive - which means learning to swim first - or stay in there for around four months until after the monsoon season. The professional divers take 6 hours to get from the entrance to where the boys are and 5 hours, with the flow, to get back. And although it's not flooded all the way that's a serious challenge for people who can't dive yet. Some sections are so narrow the divers have to take off their oxygen tanks and pull them through behind or ahead of them.

* British divers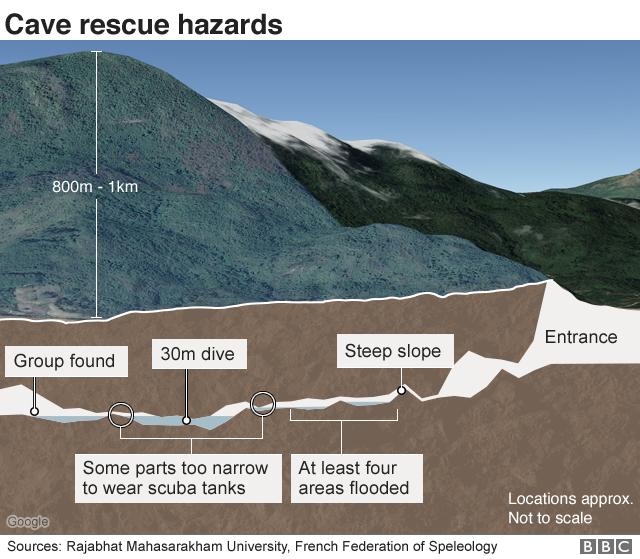 Over 1,000 people have been involved in the rescue attempts already.

They are trying things like pumping out the water - but the rate they're managing isn't going to get them very far and more rains could fall any day. (It's a race against time. You wouldn't believe it if it was a... [Read More]
22 Replies | 619 Views
11:11
Jun 17, 2018 - 4:17 AM - by ZEZOZE
it is a lifestlye.


inside this section.


11:11


DIY spirituality.



Wanna know what i made this week?

someone see 11:11.







here's a cool song these guys wrote for me (people are ALWAYS doing that for me!) :


6 Replies | 470 Views
» Stats
Members: 13,919
Threads: 28,944
Posts: 1,312,959
Top Poster: Crumb (58,308)

Welcome to our newest member, latamdategbo