» Members Online: 249
15 members and 234 guests
angelpz4, Antoniodgb, danavl2, franciscabl3, JoeP, kristadz3, letitiagx11, nicholexn3, Pan Narrans, phillipce69, rebekahfr11, reginauw60, Richardhom, Tuyetpew, willardgk2
Most users ever online was 4,508, 06-12-2015 at 10:23 AM.
» Latest Posts
Return to Gender 101
Last post by
Kamilah Hauptmann
6,845 Replies, 1,567,661 Views
So you do want to fight
Last post by
fragment
17 Replies, 322 Views
Counting game (images)
2,955 Replies, 380,577 Views
Countdown from one million...
180,899 Replies, 24,640,464 Views
In Which We Brag About Our...
1,162 Replies, 443,025 Views
One of those 'Wat'cha...
Last post by
Kamilah Hauptmann
3,923 Replies, 1,161,814 Views
Welcome to the Freethought Forum
The lofty high Renaissance and marked mannerism. The heavy and ornate Baroque era, followed by the gentle Rococo. Harsh neo-classicism, rich romanticism, lush naturalism, stern realism, blurred impressionism. Heady surrealism, blockish cubism, postwar Dada, pointy-cornered art deco and cookie cutter Bauhaus. Let us skip the dreariness of the past half century and arrive finally at
FF Style
.
» FF News Feed
So you do want to fight
Dec 06, 2022 - 8:45 AM - by -FX-
I was sure that was the case
17 Replies | 322 Views
Twitter is dying
Dec 03, 2022 - 2:53 PM - by -FX-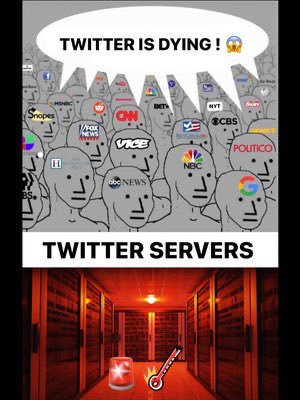 8 Replies | 323 Views