Why don't we have a thread on this? Why aren't we talking about this? I'm sure you all know about it. (Unless it's foreign news and thus doesn't get into the US.) Not the World Cup, and not in Luxembourg.
The kids trapped in the Tham Luang cave are members of a football club called the Wild Boars. They went to the cave as an outing with their coach to celebrate one of the boys' 16th birthday. It looks like they went in, left bikes and belongings near the entrance and then went exploring - but were cut off by a sudden rainfall flooding parts of the passage.
Then they were trapped inside for 9 days before divers* discovered their location (the search started within hours of them going in) on 2 July. They'd been in the dark obviously, and didn't really know how long they'd been there.
Now the problem is to get out they'll have to learn to dive - which means learning to swim first - or stay in there for around
four months
until after the monsoon season. The professional divers take 6 hours to get from the entrance to where the boys are and 5 hours, with the flow, to get back. And although it's not flooded all the way that's a serious challenge for people who can't dive yet. Some sections are so narrow the divers have to take off their oxygen tanks and pull them through behind or ahead of them.
* British divers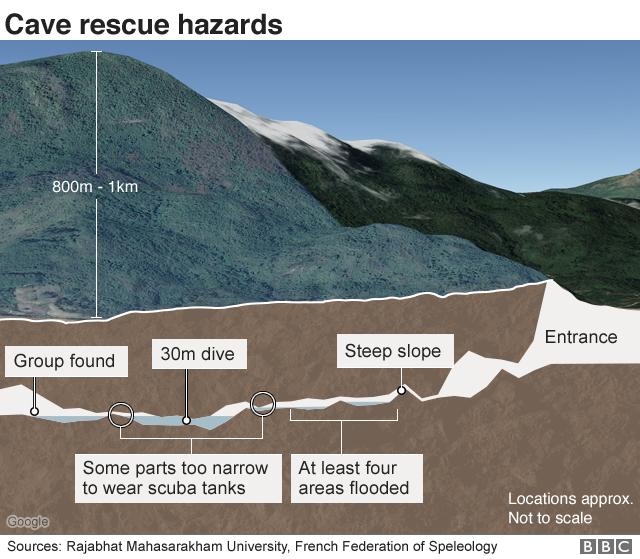 Over 1,000 people have been involved in the rescue attempts already.
They are trying things like pumping out the water - but the rate they're managing isn't going to get them very far and more rains could fall any day. (It's a race against time. You wouldn't believe it if it was a movie.)
They're having to bring in oxygen tanks and pipes, because with the limited space and with so many rescuers working there the available oxygen is running low.
One diver has already died, while doing exactly this.
They're looking at the possibility of chimneys or other access routes from the side of the mountain.
And now Elon Musk has offered his Boring Company kit and specialists to dig a way in (and various other things).
Thailand cave rescue: Boys 'can walk but can't dive yet' - BBC News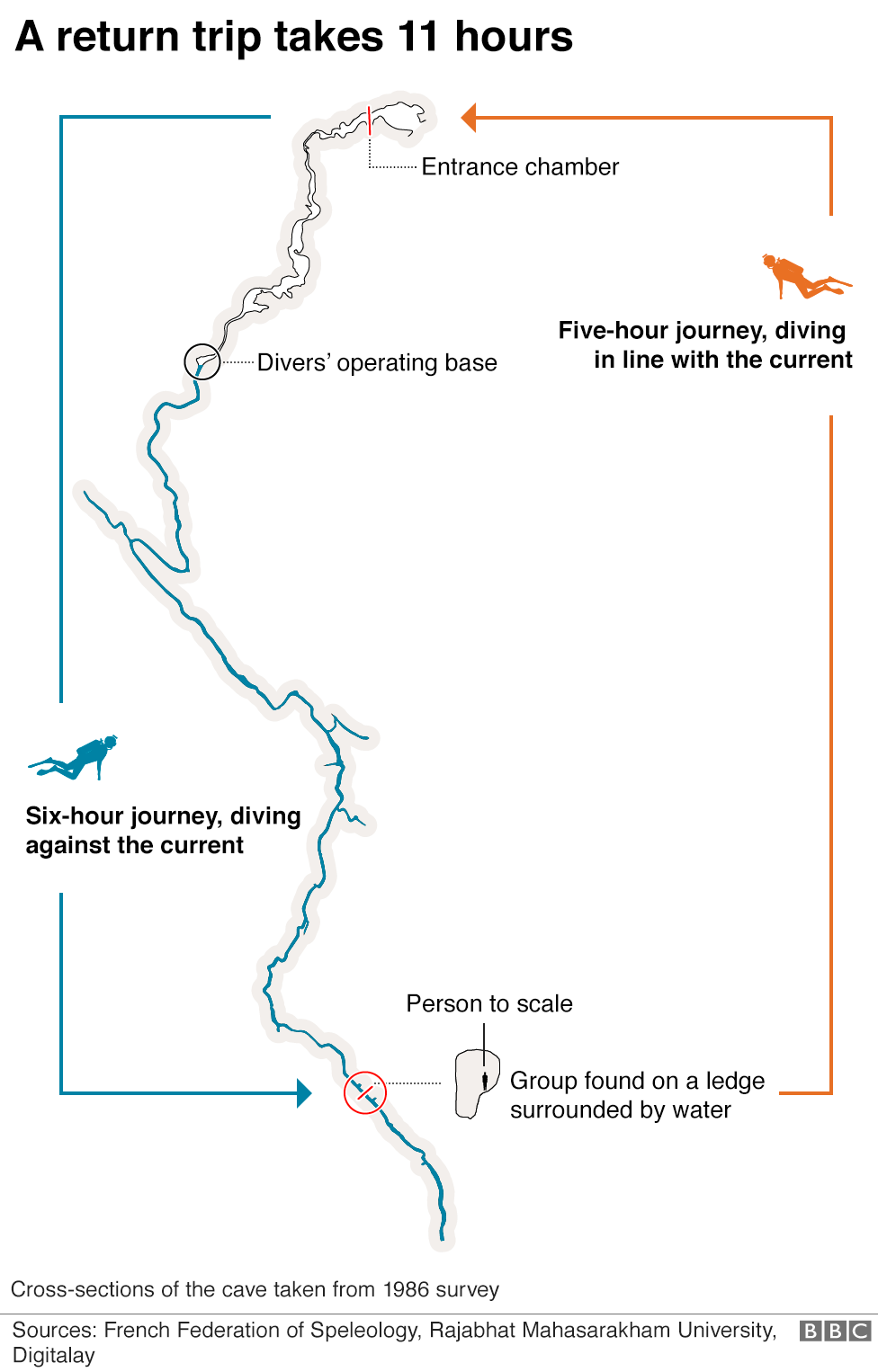 Tham Luang cave rescue - Wikipedia