» Latest Posts
Countdown from one million...
Last post by
LarsMac
180,882 Replies, 24,620,383 Views
Good King Trump
Last post by
specious_reasons
5,253 Replies, 1,195,883 Views
Blockchain, NFTs, and Web 3.0
Last post by
specious_reasons
250 Replies, 42,477 Views
What Non-Fiction Are You...
Last post by
viscousmemories
38 Replies, 4,641 Views
The importance of...
Last post by
fragment
22 Replies, 394 Views
Twitter is dying
Last post by
Kamilah Hauptmann
5 Replies, 150 Views
Welcome to the Freethought Forum
The lofty high Renaissance and marked mannerism. The heavy and ornate Baroque era, followed by the gentle Rococo. Harsh neo-classicism, rich romanticism, lush naturalism, stern realism, blurred impressionism. Heady surrealism, blockish cubism, postwar Dada, pointy-cornered art deco and cookie cutter Bauhaus. Let us skip the dreariness of the past half century and arrive finally at
FF Style
.
» FF News Feed
Twitter is dying
Dec 03, 2022 - 2:53 PM - by -FX-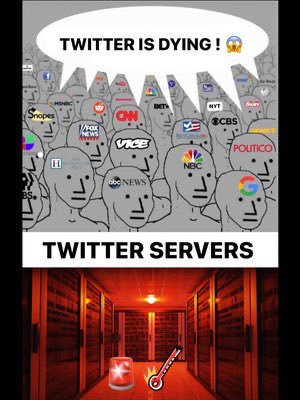 5 Replies | 150 Views
Fuck you Tim Cook
Nov 30, 2022 - 4:44 AM - by -FX-
Apple Turned Off Protest Communication Tool Right Before Anti-Lockdown Uprising In China





Quote:

As it mulls kicking Elon Musk's Twitter off the app store, it has now been revealed that Apple restricted the use of AirDrop in China, a move that harmed the organizational efforts of demonstrators protesting against the CCP's lockdowns.

Tim Cook is no longer tweeting. Or answering questions.
40 Replies | 1,341 Views